Joanna Horstmeier, CDPE, CIPS, CRS, e-PRO, GRI
"Because Every Move Matters!"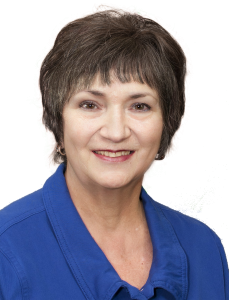 The Selling St. Charles County Team is a powerfully unified group of knowledgeable and friendly real estate professionals passionately committed to helping our clients achieve their real estate goals. The Selling St. Charles County Team is dedicated to providing accurate and prompt interaction so you'll know exactly what to expect at every phase of the home buying or selling process. Your experience working with us will be second to none because we deliver the absolute best of personal, professional and preferred service!
Not all Realtors are equally qualified to provide you the best service possible. Joanna has over 40 years experience helping home buyers and home sellers in St. Charles County, and she ranks in the top 2% of real estate agents nationwide! Passionately committed to the Real Estate Industry and dedicated to being the best Realtor possible, she receives ongoing training from CKG International, which coaches the most successful Realtors in the world. That organization honored her in 2006 with the designation of a Coach Ken's President Club Mastery Member. The award presented to Joanna was for "Outstanding Performance in Real Estate and an Unwavering Dedication to Constant and Never Ending Improvement."
For the 3rd time, she had the honor and recognition of being awarded a "FIVE STAR: Best in Client Satisfaction" designation from St. Louis Magazine for her dedication to client satisfaction. Over 24,000 Consumers were surveyed to determine award recipients. Each agent was rated for:
Customer Service
Integrity
Market Knowledge
Communication
Negotiation
Closing Preparation
Finding the Right Home
Overall Satisfaction
In 2017 Joanna earned the designation of Certified International Property Specialist. (CIPS) This distinctive certification is just one more example of Joanna's continuing efforts to keep up with the current market trends to better offer clients educated and pertinent information to meet her client's specific needs.
Joanna has also received the designation of Certified Distressed Property Expert (CDPE). The CDPE designation provides real estate industry professionals with detailed information on how to engage with and assist homeowners in distress. She is designated a Certified Residential Specialist (CRS) as well, which is the highest Designation awarded to sales associates in the residential sales field. The CRS Designation recognizes professional accomplishments in both experience and education.
Joanna is e-PRO certified with extensive training in the latest social media technologies capable of creating an online presence vital in reaching today's hyper-connected consumers. She also has the Graduate Realtor Institute (GRI) designation, which is the mark of a real estate professional who has made a commitment to providing a superior level of professional services. In addition, she is a Life Member of the Million Dollar Club.
Read about how our proven marketing plan will add you to the growing list of our satisfied clients in What We Do For You.
Judie Loopstra, Administrative Assistant
Judie brings over 20 years office experience to our team.  Bringing experience from both small office and major corporate office settings, friendly, knowledgeable customer service and organization are a top priority.  Judie manages the daily workings of the office, as well as special projects as they develop.
While Joanna is out actively assisting clients with selling homes or buying their dream home, Judie is in the office taking care of client questions and keeping in contact with Joanna to maintain superior customer service!